Keynote Speaker I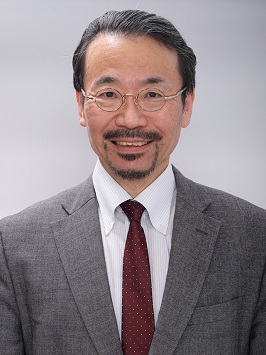 Prof. Masaaki Katayama
Nagoya University, Japan
Biodata: Masaaki Katayama was born in Kyoto, Japan, in 1959. He received the B.S., M.S., and Ph.D. degrees from Osaka University, Japan in 1981, 1983, and 1986, respectively, all in Communication Engineering. He was an Assistant Professor at Toyohashi University of Technology from 1986 to 1989, and a Lecturer at Osaka University from 1989 to 1992. In 1992, he joined Nagoya University as an associate professor and has been a professor since July 2001. He also worked at the College of Engineering of the University of Michigan from 1995 to 1996 as a visiting scholar.
His research is based on the physical and media-access layers of radio communication systems. His current research projects include, but are not limited to, smart energy network systems, reliable control with unreliable communications, optical wireless communications(OWC), power-line communications(PLC), and underwater communications(UWC).

He received the IEICE(was IECE) Shinohara Memorial Young Engineer Award in 1986, Distinguished Contributions Awards from Communications Society of IEICE three times in 1999, 2001, and 2006, and 2012 Outstanding
Service Award from TC-PLC of IEEE.
Dr. Katayama is a fellow and the former chair of TC-Reliable Communication & Control of IEICE. He is also now serving as a chair of IEEE Nagoya Section.
Coming more soon......